01 Sep 2023
Salon Séance: The End of Time, confirmed for ELX Forum, Las Vegas 2023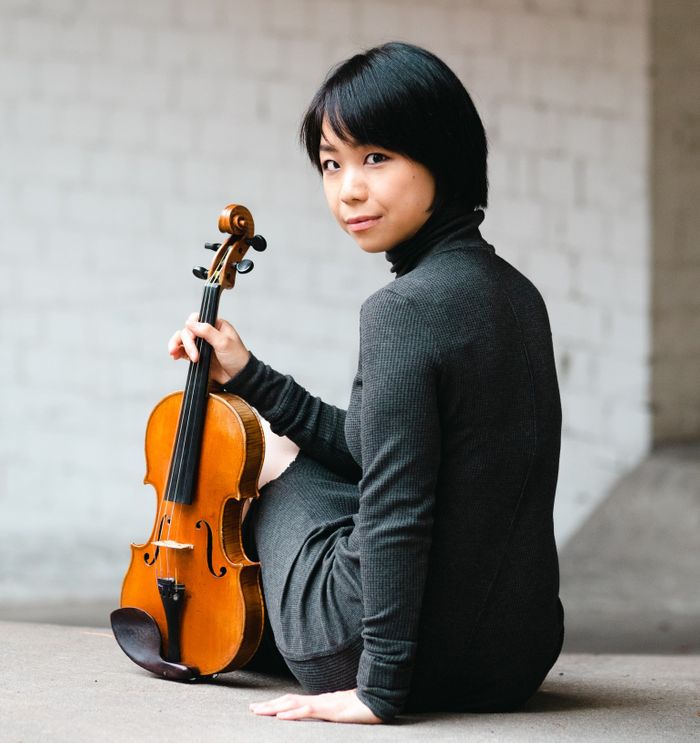 At the ELX Forum's evening event on October 16 2023, Mari Lee, CEO and Artistic Director of Salon Séance, will arrive at the Allegiant Stadium for a night of unforgettable entertainment.
Salon Séance is an experiential concert based on the idea that performing is an act of channeling. Through Messiaen's music, storytelling, and origami cranes, The End of Time invites the audience into a sacred space of reflection about transforming the end into a new beginning. At the ELX Forum eveneing event, co-founder Mari Lee will facilitate the channeling through her personal story and solo violin performance.Mari Lee is an artist dedicated to forging deep human connections through music. As a violinist, creative mind, and entrepreneur, she explores the intricate relationship between audiences, performers, and composers.
"A journey, a story, a memory in sound."
"A strange yet spiritual experience."
"Ethereal journey connecting our past to our now."
Praised as "extremely impressive" by the influential music magazine The Strad, Mari has performed as a violinist at such prestigious venues as the Wigmore Hall, Philharmonie Berlin, Lincoln Center, and Carnegie Hall, as well as renowned festivals including Ravinia, Verbier, and Marlboro.
As the CEO and Artistic Director of Salon Séance, Mari produces riveting experiential concerts rooted in the idea that performing is an act of channeling. Salon Séance has won Tarisio's Young Artists Grants and the Britten-Pears Foundation's Britten Award, and has been presented by Yellow Barn Festival, Schubert Club, and The Crypt Sessions, among others.
Mari is an alumna of The Yehudi Menuhin School, New England Conservatory of Music, and Universität der Künste Berlin, studying under Natasha Boyarsky, Miriam Fried, and Nora Chastain. She was a fellow at Carnegie Hall's Ensemble Connect and Beth Morrison's Producer Academy, and is a member of CIPA (Creative & Independent Producer Alliance). Mari plays on 1863 Jean-Baptiste Villaume.
Through her artistry and entrepreneurial endeavors, Mari Lee continues to redefine the boundaries of classical music.
Credits
Music composed by Olivier Messiaen, Quartet for the End of Time (1941)
Created and performed by Mari Lee