09 Aug 2022
Inaugural Event Leaders Exchange Annual Congress to launch in Chicago 2023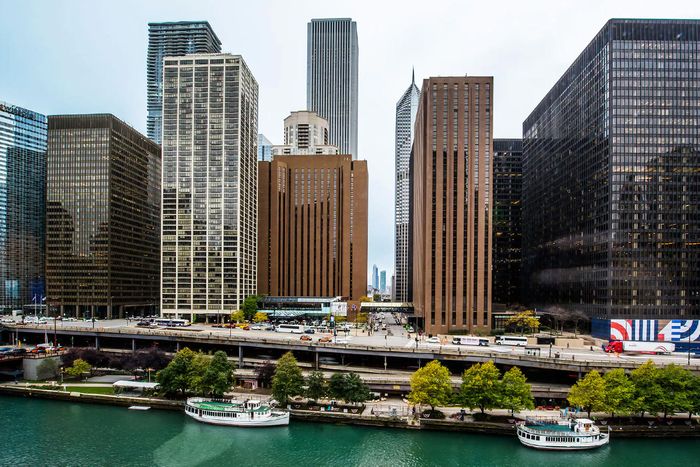 The Event Leaders Exchange (ELX) a community network for corporate global heads of meeting and events, has today announced the launch of its first ELX Annual Congress.
Taking place at the Hyatt Regency Chicago on February 1-3, 2023, the ELX Annual Congress will see a significant group of the most senior corporate event leaders convening to tackle some of the biggest topics these executives are facing.
Participants already confirmed include representatives from the corporations such as McDonald's, Baker McKenzie, Walmart, Google and Allianz.

Dean Armintrout, Director of Events at T-Mobile and ELX Steering Committee participant says:
"I am super excited to be attending the ELX Annual Congress in February, where I'll have the opportunity to connect with the best minds in the event industry. It's going to be a fantastic couple of days of learning, best practice sharing and networking!".
ELX Co-Founder, David Kliman adds:
"ELX is focused on helping the people with the greatest influence in corporate meeting and events to work together to solve the biggest challenges they face as industry leaders. I can't wait to see Hyatt Regency Chicago brimming with the best brains in the events industry discussing burning issues and consuming the very best insights available. This will be a milestone moment for the global corporate events community."
Lynn Osmond, President & CEO of Choose Chicago comments:
"We are thrilled to welcome this influential group to Chicago and look forward to contributing to this important gathering. We can't wait to show off the city to attendees and create memorable and authentic Chicago experiences during their visit,"".
Patrick Donelly, General Manager, Hyatt Regency Chicago, venue partner for the ELX Annual Congress comments:
"With the significant changes that have impacted our industry the past two year, we are excited to host of the Inaugural Event Leaders Exchange and are looking forward to bringing these leaders together in a meaningful way."
The Congress program will include a combination of collaboration sessions, Ted-style talks and breakout groups enabling participants to focus meaningfully on topics such as organizational design, human resources, event technology, DEIB, sustainability and enterprise data and measurement.
The Annual Congress sits at the heart of a comprehensive year-round program of virtual and in-person events designed to provide event leaders with a 'safe' discussion space and, a unique opportunity to discuss and resolve shared challenges under Chatham House Rule. Attendees will be existing ELX participants who share commonality in their extensive global event programs, budget size and team structures.
If you lead meetings and events in a large corporation and would like to find out more about attending the ELX Annual Congress, find out more about the event here.