21 Apr 2023
Fjord the Love of Events: ELX Forum Heads to Scandic Hotels in Frankfurt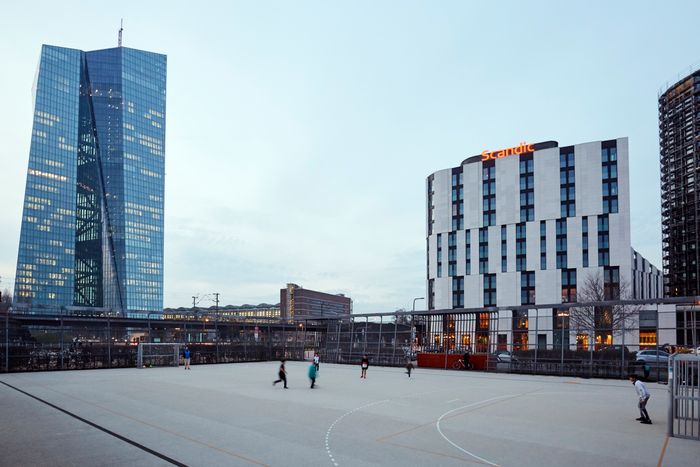 We are thrilled to announce Scandic Hotels in Frankfurt as our venue partner for the upcoming ELX Forum on May 22-23, 2023.
Taking place across the two Scandic Hotel locations - Scandic Frankfurt Hafenpark and Scandic Frankfurt Museumsufer – ELX Forum attendees will benefit from the outstanding meetings facilities, and state-of-the-art services.
Speaking about the partnership, David Kliman, co-founder, ELX explains: "From the get-go, we were wow-ed by the Scandic Frankfurt locations. We know the ELX members will love the unique and innovative architecture which combines sustainability, Scandinavian comfort and contemporary style – all the things the world loves from the Nordic region based right in the centre of Frankfurt."
Heiko Kain, General Manager, Scandic Frankfurt Hafenpark comments: "We are excited to welcome senior event leaders to our newest Scandic Hotel in Frankfurt. We hope that the inspiring environment and our sustainable way of working will provide the perfect inspirational background to this important meeting."
Konstanze Junkermann, General Manager Scandic Frankfurt Museumsufer adds: "IMEX is always the best time to visit Frankfurt! The whole industry comes together to exchange thoughts and ideas and set path for the future. We are looking forward to being the most important part of this: taking care of the wellbeing and providing best service for the valued event leaders!"
Neele Westphal, Director of Sales Germany is excited to host the ELX community: "When you have visited us we hope you will leave with a sustainable impression of our warm hearted Scandinavian way of working – knowing you have with Scandic a friend in town!"
Not only is the hotel's location easily accessible and conveniently located, but guests can also look forward to comfortable and luxurious accommodations, exceptional dining experiences, and Scandic-inspired amenities.

Registration for the ELX Forum is now open, so be sure to secure your place today and join us in Frankfurt, Germany, for an event that promises to be both informative and enjoyable.
Vi ses i Frankfurt! // See you in Frankfurt!