22 Aug 2023
ELX Unveils New and Improved Community Platform: Partnership with Crowdcomms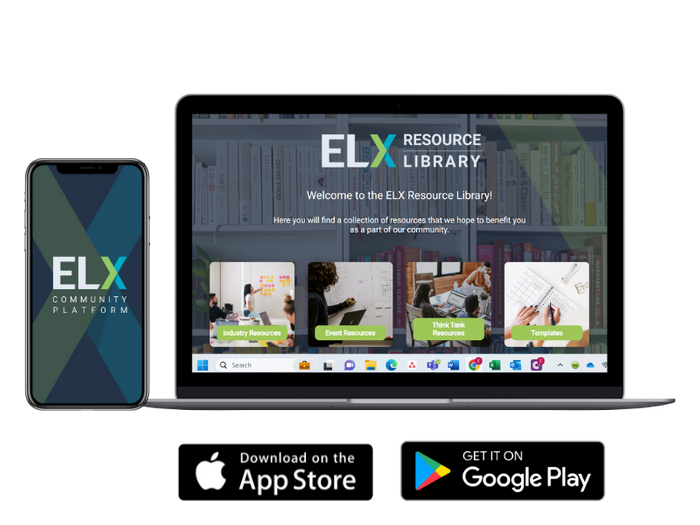 The next chapter of ELX begins with an all new and improved community platform for members, launching September 4th, 2023.
Why the change?
What are the benefits to members?
This milestone release promises an enriched experience for ELX members, made possible through our collaboration with technology innovators CrowdComms.
As we get ready to introduce the second version of the ELX Community Platform, we want to express our thanks to CrowdComms. Their expertise and commitment have been vital in creating a platform that enables our members to connect, collaborate, and thrive.
"We're delighted to bring the second version of the ELX Community Platform to our members as a downloadable app on both the App Store and Google Play Store. This launch represents a significant step in our journey to provide a seamless, enriching experience for our community. The collaboration with CrowdComms has been invaluable in shaping this next phase of the platform." – Aurore Braconnier, ELX General Manager.
"What better way to use, test and improve your Community product than by putting it in the hands of the industry's senior event professionals? I am excited to see this technology come to life for the reason we created it; to provide a platform for collaboration, engagement and learning, resulting in positive change for an industry we are all so passionate about." – Matt Allen, CrowdComms Managing Director
By using the new ELX platform, you can expect:
Improved user experience – One single platform to host our think tanks and virtual events, registration for our in-person events and much more.
Updated features & libraries – Easier access to the content, frameworks and resources shared by speakers and members.
ELX App – Downloadable on any device, enjoy access to the ELX community wherever you are in the world.
Access is available to members only.
For more information, please reach out to h.elston@eventleaders.com
For details on how to join the community, please email a.braconnier@eventleaders.com