15 Feb 2023
ELX reconvene at IMEX Frankfurt 2023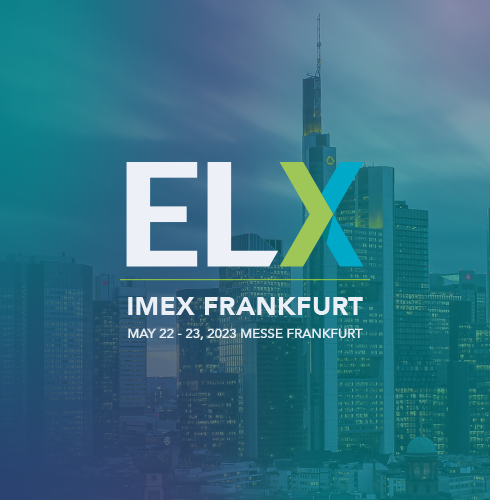 Following the success of the ELX Annual Congress in Chicago. We are excited to announce the next meeting for your professional calendar! Join us as we reconvene in -person at IMEX Frankfurt, 2023, one of the leading exhibitions for the global business events community.
Corporate leaders will come together on Monday, May 22 from 1pm, for a half day of in-person discussion groups and collaborative learning sessions. Followed by an evening experience for the event leaders to relax and be inspired. We'll reconvene on the opening morning for more content rounding off at 1pm giving ELX members plenty of time to enjoy IMEX Frankfurt, and connect with the wider industry.
We are calling for leading global event professionals to join us at ELX @ IMEX Frankfurt to unleash your event programs' potential through thought-provoking conversations and collective intelligence.
Time to lean into your global peers and find solutions to the challenges faced by the industry together, not in solitude. Push forward the initiatives that drive for a better event industry.
Learn more about the opportunity to join us at IMEX Frankfurt.