12 Oct 2022
Corporate Event Leaders delivering in partnership - Tangible steps for diversity, equity, inclusion and belonging (DEIB)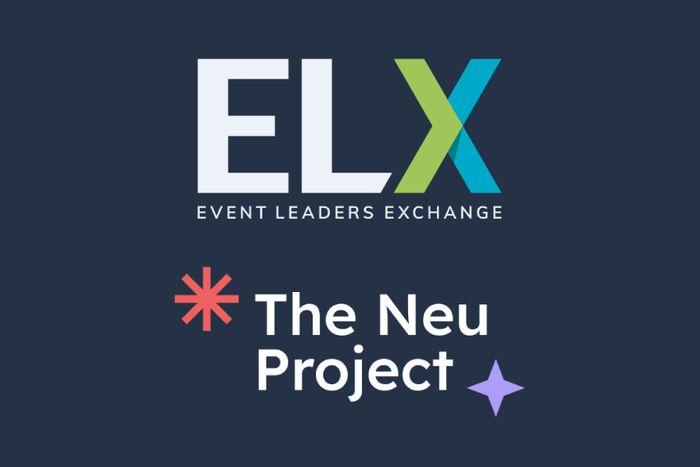 Today at IMEX Americas, the Event Leaders Exchange (ELX) community of practice announced immediate, practical initiatives designed to help event professionals, suppliers and the industry as a whole deliver event environments that allow all people to thrive and engage our industry in embracing DEIB.
Phase one of The Neu Project provides foundational education and enablement resources for event professionals to speak the language of neurodiversity and empowers them to promote acceptance and advocacy within their teams and organizations.
Practical tools such as "An Event Professional's Guide to Neuroinclusion" explore the topic of neurodiversity, its benefits, and the significance of creating events that consider neuro differences, and "The Neuroinclusive Event Checklist" a framework to help event professionals make inclusive choices at every phase of an event lifecycle. Both are now available at www.theneuproject.com
Megan Henshall, strategic solutions lead for event solutions at Google and project lead on this initiative said: "Learning about neurodiversity and partnering on this work has not only empowered me to be a better event professional and strategist, it has given me such permission to be a fuller and more authentic version of myself. My dream is that The Neu Project will give those gifts to as many people as possible in our industry."
The event also marks the announcement of a new supplier framework developed by ELX participants to bring transparency and urgency around DEIB throughout the supply chain, launching for consultation at IMEX.
Developed by event leaders in conjunction with the supplier community, the framework aims to create positive change in months not years. It will be made freely available to the wider events community to help raise awareness of the importance of this topic to the industry.
Kate Scully, global business travel manager at Howden Group Holdings and member of the ELX Steering Committee added: "Projects like NEU and the DEIB framework show just what is possible when groups of event professionals come together to create active change. That's where initiatives like the ELX community have a huge value. I can combine my voice with my peers, harnessing the power of decades of industry experience and focus on changing things for the future and encourage and welcome new talent and new ideas to the industry."
Suppliers who are interested in participating in the consultation can register their interest here.
***

Interested in becoming a member of ELX? Find out more