11 Oct 2023
Chicago named the Best Big City in the United States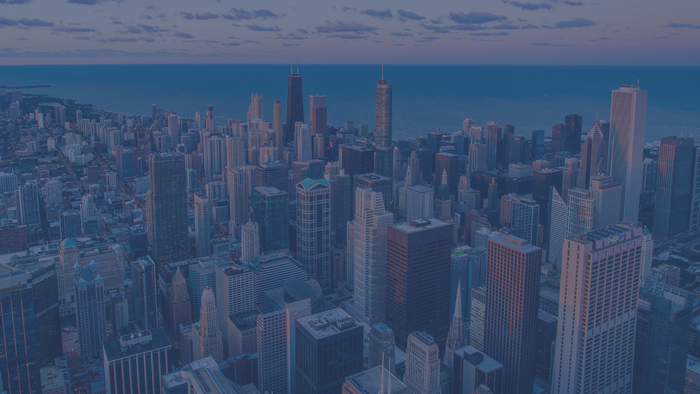 Choose Chicago, friend of the ELX community, is pleased to announce that Chicago has once again been named the Best Big City in the United States by the readers of Condé Nast Traveler!
This marks the seventh straight year the city has earned this prestigious distinction, further solidifying Chicago's reputation as a world-class destination.
For 36 years, Condé Nast Traveler has captured input from readers to determine the winners of their Readers' Choice Awards, the longest-running and most prestigious recognition of excellence in the travel industry. And every year since 2017, Chicago has led the pack as the Best Big City in the U.S. This year's awards were based on the input of more than 520,000 readers.
To commemorate this historic seven-peat, here are seven compelling reasons to host your next meeting, convention, or tradeshow in Chicago:
1. Effortless Connectivity
With two international airports and 85 million people within a day's drive, Chicago's accessibility to regional, national, and global delegates is unmatched. Whether meeting attendees fly or drive in, or take a train, Chicago's airlift, transportation infrastructure, and central location ensure a smooth and speedy journey.
2. Intellectual Capital
Chicago is home to multiple world-class universities and is fast becoming a global hub for biotech and quantum computing. Our prominent industries enhance the value of your meeting with local expertise and exceptional thought leadership. The Connecting to Chicago program helps you connect with the city's civic and corporate communities to increase attendance and extend value to you and your attendees.
3. Green Space and Outdoor Recreation
Chicago is an urban oasis. A city of true contrasts, Chicago's architectural wonders and urban vibes mix with beautiful waterfronts (Lake Michigan and Chicago River), sprawling parks, sandy beaches, and an 18-mile Lakefront Trail.
4. Equitable, Diverse, and Inclusive Meetings
With global connectivity, diverse and vibrant neighborhoods, 100+ hotels with multilingual staff, and a dedicated EDI team to connect with women- and minority-owned businesses, Chicago is one of the most inclusive meeting destinations in the country.
5. Only-in-Chicago Venues
From spaces that skirt the water to rooftops that reach the sky, Chicago's unique, flexible venues help you make imaginative use of your gathering space. Take your pick from hundreds of venues and settings as diverse as the experiences they create.
6. Year-round Chicago
It's always a great time to visit Chicago. Live music, food festivals, and sporting events fill the spring, summer, and fall months. And when the temperature dips, this is where magic goes to spend the winter.
7. A World Within a City
From luxury and charm to heritage and culture, our neighborhoods have bottled up their own charisma. Attendees can visit an authentic taqueria in Pilsen, sip a cocktail in an Uptown jazz club, or explore the luxe life in the Gold Coast. There is something for everyone across Chicago's 77 beautiful and diverse neighborhoods.
No matter the subject matter of your convening, the scale of facilities you require, or the industry you work in, Chicago stands as the ideal city for your next event.
***

Heading to IMEX America? Don't forget to stop by the Choose Chicago booth C3731 and say hi!