30 May 2023
Celebrating David Kliman: Winner of The IMEX Paul Flackett Award 2023!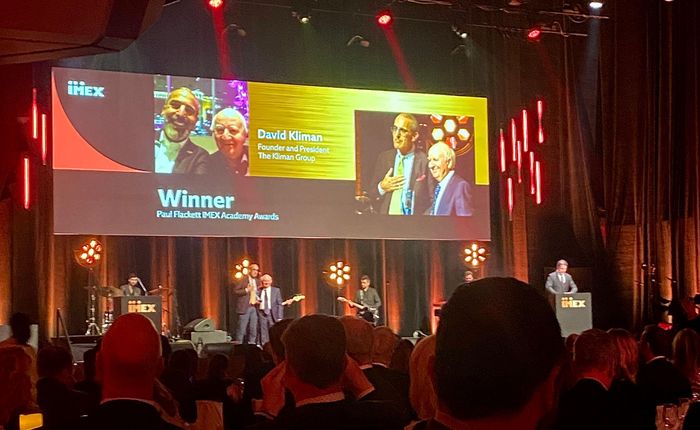 We are thrilled to announce that our co-founder David Kliman, is winner of The IMEX Paul Flackett Award 2023!
Today, we raise our glass in honour of a true visionary and leader in the meeting and event industry – none other than David Kliman, co-founder of ELX. Last week, David was awarded The IMEX Paul Flackett Award 2023 for his remarkable impact and outstanding service to our beloved industry at the IMEX Gala Dinner in Frankfurt.
The IMEX Paul Flackett Award is a prestigious accolade that acknowledges individuals who have made significant contributions to the global meetings and events community. It is a testament to their passion, expertise, and unwavering dedication to advancing the industry.
David's longstanding career is marked by a relentless pursuit of excellence, innovation, and a genuine passion for elevating the industry. He has spearheaded ELX and believes in the power of bringing people together offering them invaluable resources, insights, and networking platforms.
Through his tireless efforts, David has helped countless individuals and organizations thrive, fostering a stronger, more connected event ecosystem.