29 Aug 2023
2024 is the Year of Innovation: A Conversation with The Opus Group's Kim Kopetz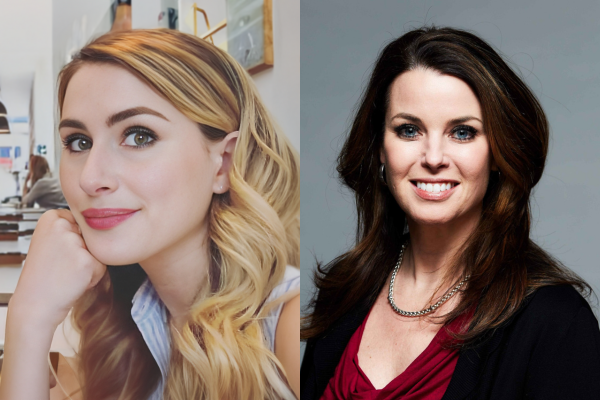 Kim Kopetz, President and Chief Operating Officer at The Opus Group and ELX partner, speaks with Aurore Braconnier, General Manager of ELX, about the much-anticipated return to innovation within the events industry. Kim shares her perspective on the new ideas and technologies set to shake things up in 2024.  
Q: The industry has been back in-person for some time now. Why are we just starting to see event innovation?
A: In 2020, the industry was forced to completely reimagine events and brand experiences to stay connected with their audiences virtually. But once we could return to in-person, many companies reverted to their 2019 playbook. The trajectory of tech innovation slowed as event organizers got their shows back on the road. But we are now starting to see technological advances impact society at warp speed again—that certainly includes the events industry. I also think audiences and organizers are getting over the "reunion tours" and now have an intense craving for something new, exciting, and innovative.
Q: What's driving the demand for innovation?
A: Now that the post-pandemic reunions have passed, attendees are looking for more reasons to invest in and travel to in-person events. It's the human desire to experience something new and interesting. The value proposition of attending events has changed significantly in the last few years, and people are only willing to invest in special experiences they cannot receive virtually.

Q: How are event leaders responding to this heightened demand for innovation?
A: The market for event technology is actively shifting with lots of M&A activity. This is great news with regard to innovation, as the top enterprise platform providers are acquiring more custom functionality to offer their customers at a faster pace than ever before. By tapping into the landscape of available AI tools, event leaders are optimizing things like data processing, content automation, agenda building and marketing. As much as the world has changed in the past several months, 2024 is shaping up to be a transformative year for event leaders.

Q: What are some of the newest and most inspiring innovations in the event industry?
A: The teams across The Opus Group have a lot of fun experimenting with new technologies and AI applications. A few examples that come to mind are Radius, a platform that provides digital content based on attendees' physical location; Lagoon Live, a platform that utilizes NFT technology for gamification and rewards; ARway, a platform using GPS for accurate directions and indoor mapping; InEvent, a platform integrated with ChatGPT for automated outbound marketing; SolidLight, a holographic technology for on-site customer service and remote interactions; and various screen technologies like glasses-free 3D laptops, wireless LED displays, and transparent LED display tech.
Q: What's next for the future of technology innovation?
A: The future of tech innovation is so exciting because it is truly limitless. Things we are infatuated with now could be table stakes six or twelve months from now, as we have seen with many innovations. In the future, event innovation may involve silicon metasurfaces for displays, mid-air writing lasers, shapeshifting drones, and biocomputers powered by human brains. The industry is poised for exciting experiments, ideas, concepts, and leadership.
Q: What is a piece of advice you would give to event leaders as we look forward to this wave of innovation?
A: Ride the wave, and be open to taking risks and trying new things. But also be diligent about the ROI, asking the right questions to measure impact, both implicitly and explicitly. Don't just use technology for technology's sake - but learn and grow from use and evolution. Unlike other marketing tactics, in events, we have a unique opportunity to explore, experiment, and adapt real-time, in-person, with our audiences.
About Kim Kopetz
Kim Kopetz is a results-oriented leader with over 20 years of global brand and event marketing experience. As President and Chief Operating Officer of The Opus Group, she actively builds and refines teams for maximum efficiency across an award-winning network of event and experience agencies that includes Opus Agency, MAS, Tencue, and Verve. Kim has worked in various roles at The Opus Group since 1998 and at global brands like Intel and Nike. Since 2017, she has overseen the acquisition and integration of eight agencies, positioning The Opus Group as a global leader in experiential marketing.
About The Opus Group
The Opus Group is a purpose-built network with a shared mission: creating experiences that drive action for the world's most influential brands. Across four industry-renowned, highly-awarded agencies, Opus Agency, MAS, TENCUE, and Verve, The Opus Group is a trusted partner for over 70 global companies, including the world's most influential brands. To see the results our teams drive for Google, Microsoft, Salesforce, and many other global leaders, visit www.theopusgroup.com.